Folklorama
Ukraine - Kyiv Pavilion

Friday, August 18th, 2017

Phyllis had pre-booked our seating a few days ahead,
so that makes it quite easy. You order and pay at the door,
and shortly after you sit down, they bring the food and drinks to your table.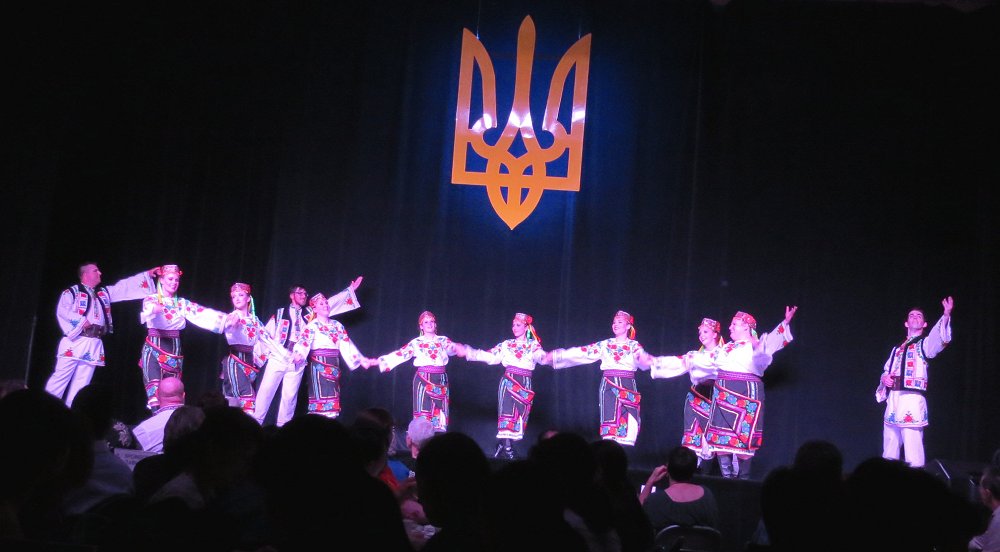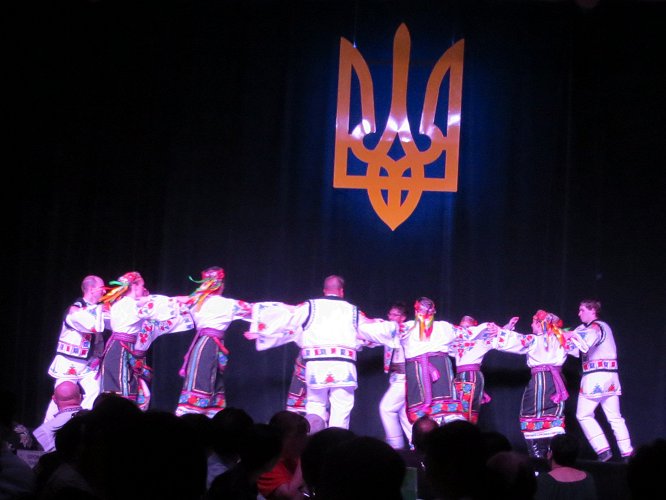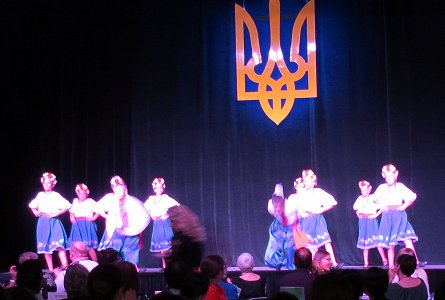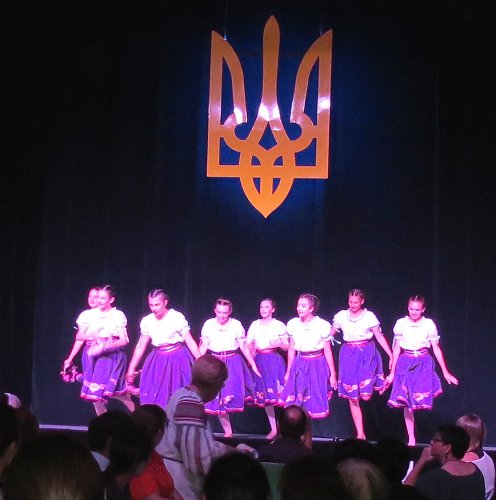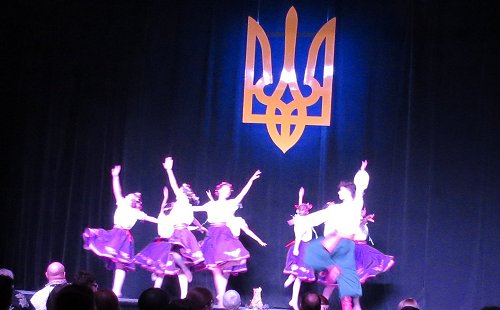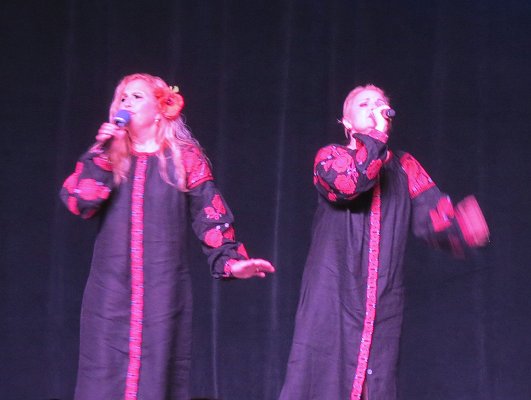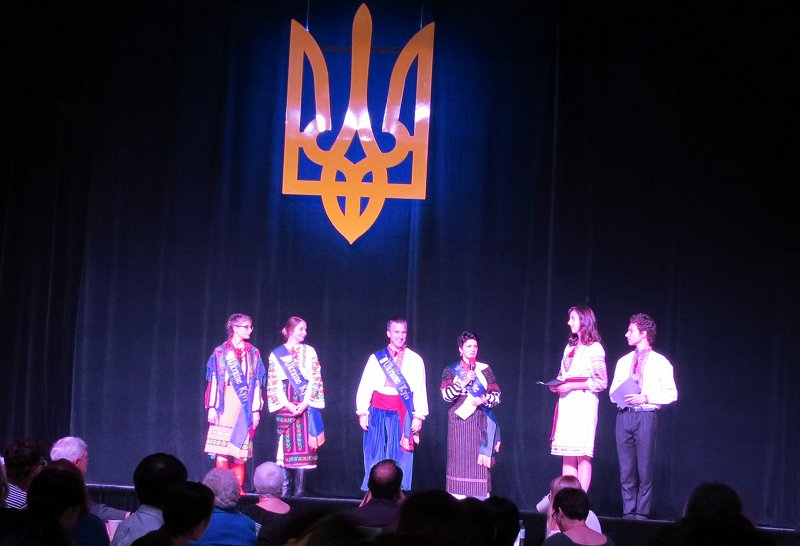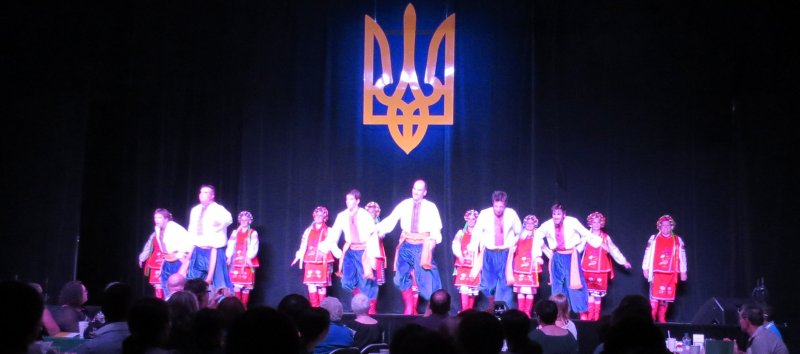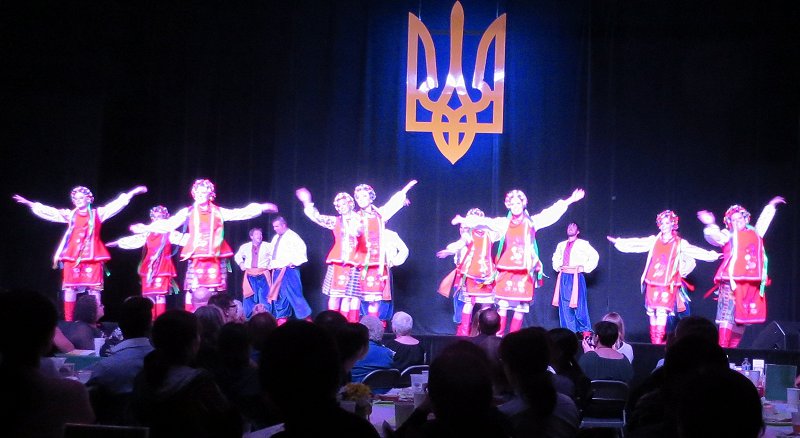 In the foyer there is a band playing, more food available,
and a store for buying souvenirs.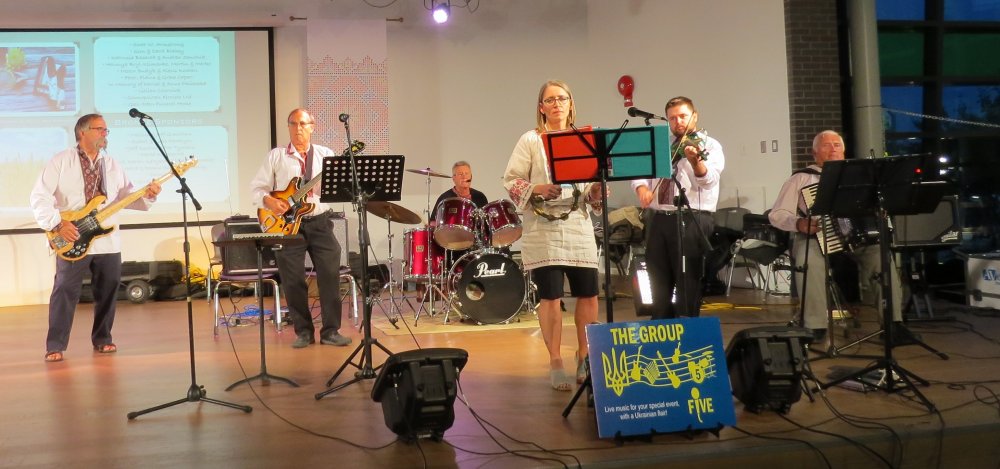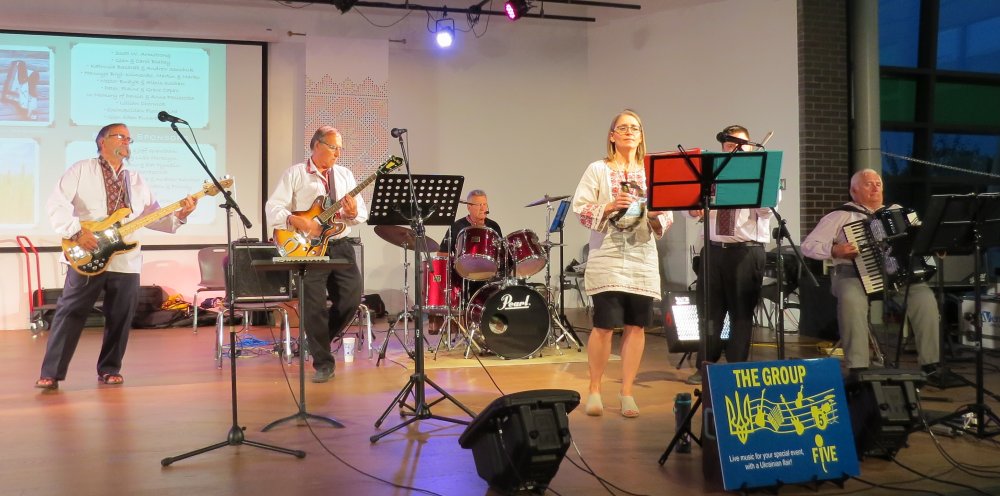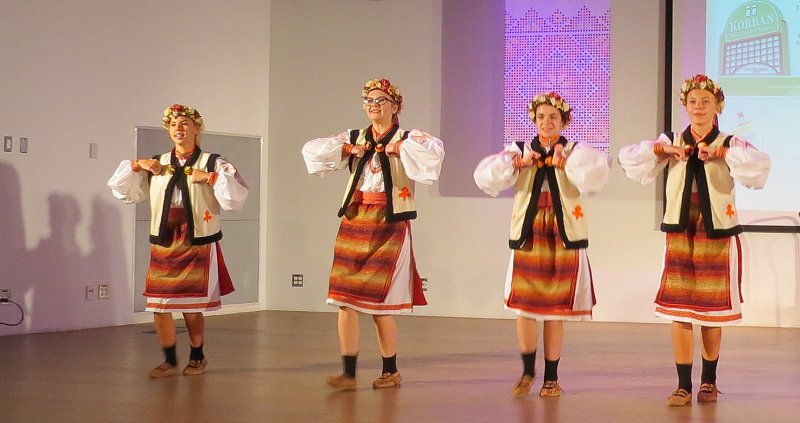 .... plus this traditional dance performance ....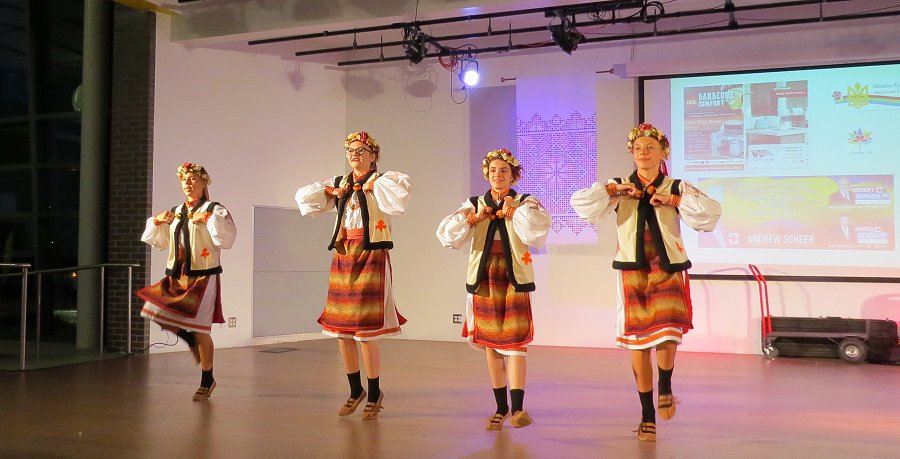 We had also attended the Brazilian Pavilion and the Mexican Pavilion
on the previous Sunday at the Convention Centre.

~ ~ ~